Contact - AlphaO Co.,Ltd
#402 Hanam City Venture Center, 239 Geomdansan-ro
Hanam City 13023
South Korea
Latest products added AlphaO Co.,Ltd
Additional information
Legal information - AlphaO Co.,Ltd
| | |
| --- | --- |
| Nature | Headquarters |
| Year established | 2017 |
| Activity | |
| Corporate capital | 400,000 USD |
| Co.Registration No | 511 88 00959 |
| No employees | 5 Employees |
Presentation - AlphaO Co.,Ltd
electric connector, splicing connector, quick splicing connector, easy connector
# Company Introduction
Alphao Co., Ltd. is a manufacturing company providing electricians and industry workers with safer and more productive wire connectors.
Alphao's proprietary technology of EQ Splicing(EQS)(Non-Stripping Extended Connection or NSEC) does not require
cumbersome stripping or splicing of the electric wires and guarantees electric safety.
The company is established in 2017 in the vicinity of Seoul, Korea and continuously makes an effort to develop the
innovative technologies. Armed with creative minds(mainds) and challenging spirits, Alphao has built up steady growth driven by strong technology developments and business innovations.
The Alphao product is based upon EQ Splicing(NSEC) technology and the company holds more than 45 patents registered in Korea, Japan, China, US, Germany and etc. It obtained ISO 9001, ISO14001, CE and CVC certification in 2019.
It is also selected as Priority Purchase Products by Korean government agencies and public companies.
# Main Products
-Alphao connector(Quick & Easy splicing connector)
# Strength
- The technology of our product has better conductivity and connectivity than the conventional method of connection without stripping or twisting the wire and not taping it.
- Even ordinary people without knowledge of wire connections can easily connect regardless of age or sex.
- Because the connection area is large when connecting wires, it can be used not only for general household or building purposes but also for power plants, power transmission towers, and electric poles, so technology is currently being applied and developed with KEPCO.
- Where wires are needed, there is always a demand for this connector. Therefore, there are quite a few industries are able to apply this connector. Because of this, it can be exported to various countries and is still being sold in countries such as Korea, China, Japan, and the United States.
# Video
https://youtu.be/9Lr_usorCKg
Company catalogues - AlphaO Co.,Ltd

Catalogue (English)
1 pages

Company_AlphaO (English)
18 pages
Company's Videos - AlphaO Co.,Ltd

General Information - AlphaO Co.,Ltd
Certifications
| | |
| --- | --- |
| Type: | CVC |
| Type: | ISO9001/14001 |
| Type: | CE |
Export area
Asia-Pacific, North America
China, United States, Japan
Brands - AlphaO Co.,Ltd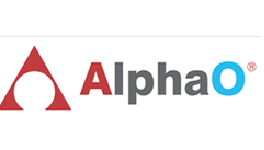 AlphaO
Connector
Mr. SeongYeon Hwang
Deputy Manager
Mr. Isaac Lee
CEO - Chief Executive Officer
Location - AlphaO Co.,Ltd
Opening hours - AlphaO Co.,Ltd
Key figures - AlphaO Co.,Ltd
Activities - AlphaO Co.,Ltd
Producer
Distributor
Service providers