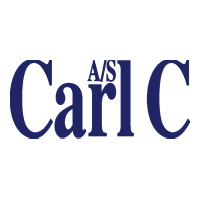 Carl C. A/S
Carl C A/S is a certified specialist factory for the production of lattice mast
Contact - Carl C. A/S
Smedevej 2
6900 Skjern
Denmark
Send a message - Carl C. A/S
Legal information - Carl C. A/S
| | |
| --- | --- |
| Nature | Head Office - Factory |
| Year established | 1969 |
| Describe your Company and attract Business opportunities (NAC08) | Manufacture of metal structures and parts of structures (2511) |
| Corporate capital | 10,000,000 DKK |
| CVR | 10449871 |
| VAT no | DK10449871 |
| No employees | 45 Employees |
| Kompass ID? | DK040934 |
| Kompass member for | + 7 years |
| Membership | Booster International |
Presentation - Carl C. A/S
Carl C. A/S is a recognised manufacturer of steel constructions.
Carl C. A/S has a wide range lattice towers.
The towers can be delivered with safety device, ladder,
extension booms, satellite dish attachment, cables etc.
Certified according to ISO 9001:2008, ISO 3834-2 and ISO 1090, EXC 1-4.

Main product areas:
Telecommunications
Meteorology
High Voltage
Wind turbines
Traffic and roads

Additional index words:
Road gantries
Guy wire towers
Lighting towers
Communication towers
Stadium lighting
Antenna towers
Measurement towers
Meteorology towers
Telescopic towers
Monopoles
General Information - Carl C. A/S
Certifications
| | |
| --- | --- |
| Type: | DS/EN ISO 3834-2 |
| Type: | DS/EN ISO 1090-1 |
| Type: | DS/EN ISO 9001 |
Export area
Worldwide, West. Europe, Central/East Europe
Belgium, France, Sweden, Germany, Spain, United Kingdom, Romania, Poland, Italy
Allan Ternholm Jensen
CEO - Chief Executive Officer (Direktør)
Allan T. Jensen
Sales Director/Manager (Salg)
Michael Jørgensen
Sales Director/Manager (Salg)
Michael Jørgensen
Export Director/Manager (Eksport)
Rasmus Møller
Production Director/Manager (Produktion)
Allan Ternholm Jensen
Production Director/Manager (Produktion)
Allan Ternholm Jensen
IT Director/Manager (IT)
Ingelise Thomsen
Admin/Finance Director/Manager (Økonomi)
Ingelise Thomsen
HR Director/Manager (HR/Personale)
Knud Hougaard Klausen
Chairman (Bestyrelsesformand)
Elisabeth Øllgaard Jensen
Director (Bestyrelsesmedlem)
Allan Ternholm Jensen
Director (Bestyrelsesmedlem)
Hans Ladekjær Jeppesen
Director (Bestyrelsesmedlem)
News - Carl C. A/S
New service
Expansion of the 5G network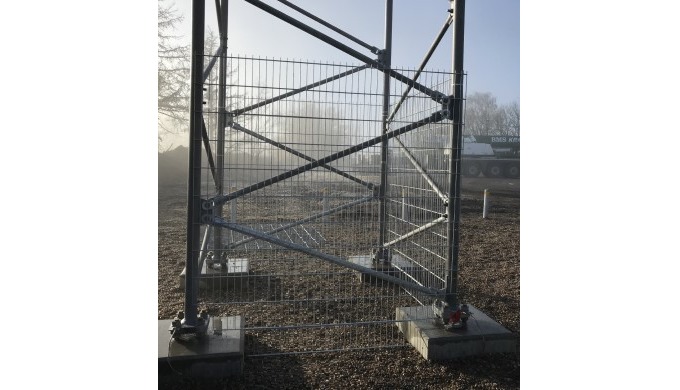 Date: February 17, 2021 12:13 PM
Carl C is currently working on expanding the 5G network for our customers in Denmark.
Among other things, Carl C handles tasks such as:
- Planning
- Foundation design
- Casting and earthing of foundation
- Tower production
- Installation
In January 2021, we built two towers in Ravnstrup and Skanderborg, respectively. At these sites, Carl C was responsible for the geotechnical study, establishment of foundation, production and installation of 48m Series 16 lattice towers.
After the geotechnical report is completed, the foundation is calculated so that it fits exactly to the particular site and soil. The tower type is also determined for each site, so it is best suited to the area, the task and wind conditions. Many more sites are already planned and the roll-out of the Danish 5G network will be a very interesting journey, of which Carl C looks forward to being a part of.
New product
Lattice bridge for DLG Food Oil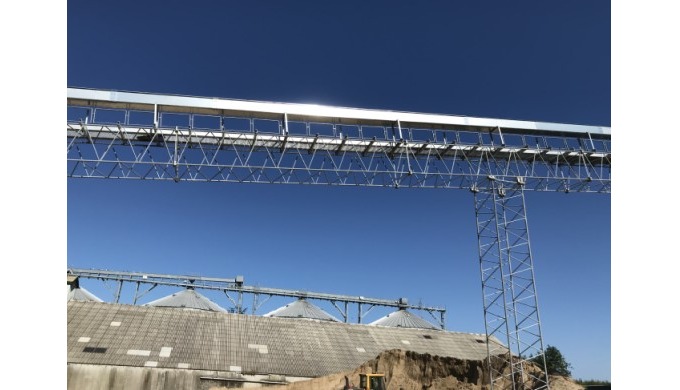 Date: February 17, 2021 12:09 PM
Carl C A / S has designed, produced and installed a 66m long lattice bridge for DLG Food Oil's warehouse in Dronninglund.
The lattice bridge is for use by a chain conveyor for climbing transport with a walkway and railing on one side.
The lattice bridge is built in 3 modules made with great precision in a heavily galvanized design, which makes it easy to assemble and install.
The lattice bridge is designed in close collaboration with the customer to achieve the right construction that fits exactly to their project.
Opening hours - Carl C. A/S
Key figures - Carl C. A/S
Operating income
Net profit
Activities - Carl C. A/S
Producer
Distributor
Service provider
Main activities within the Kompass classification
Other classifications (for some countries)
NACE Rev.2 (EU 2008) : Manufacture of metal structures and parts of structures (2511)
ISIC 4 (WORLD) : Manufacture of structural metal products (2511)
Secondary activities within the Kompass classification