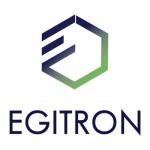 EGITRON - Engenharia e Automação Industrial, Lda
EGITRON
Contact - EGITRON - Engenharia e Automação Industrial, Lda
Rua Central da Vergada, 1280
4535-166 MOZELOS VFR
Portugal
Send a message - EGITRON - Engenharia e Automação Industrial, Lda
Legal information - EGITRON - Engenharia e Automação Industrial, Lda
| | |
| --- | --- |
| Nature | Head Office - Factory - Sales Office - Service Depot |
| Year established | 1996 |
| Legal form | Private Limited Company |
| Describe your Company and attract Business opportunities (CAE08) | Engineering activities and related technical consultancy (71120) |
| Corporate capital | 50,000 EUR |
| N. Fiscal | 503842060 |
| VAT no | PT503842060 |
| No employees | 13 Employees |
| Kompass ID? | PT056577 |
| Kompass member for | + 6 years |
| Membership | Booster International |
Presentation - EGITRON - Engenharia e Automação Industrial, Lda
SOLUTIONS FOR QUALITY CONTROL AND INSPECTION
Our mission at EGITRON is to provide our customers with the best solutions for the inspection and control of the quality of their products and at the same time to promote the satisfaction of our employees, suppliers and shareholders, respecting the community and the environment.
From the beginning EGITRON was linked to the cork sector, wineries and bottle manufacturers
Today has brands represented
Develops software for other markets, such as SPC
Develops customized projects, including equipment with artificial vision systems
Visit us!​
News - EGITRON - Engenharia e Automação Industrial, Lda
Reacting to new market demands, EGITRON today launches a new image: cleaner, more appealing, dynamic and innovative design to better reflect what we really are.

Starting today, we present ourselves with a logo that, in addition to the company name, includes a hexagonal shape with a stylized EGITRON "E". This figure is symbolic of the company's many facets, reflected in the wide range of products and sectors in which it operates. In turn, the colors used, blue and green, convey the idea of ​​harmony and security that we want to convey to all those with whom we work daily: customers, suppliers, partners and friends.

We are a company that, despite its age and experience, remains current and attentive to market developments ... We are not afraid of change and this step is just another proof of this!

We now have an image that best conveys what we are and we want to continue to be: innovation and excellence!
General Information - EGITRON - Engenharia e Automação Industrial, Lda
Banks
Banco Comercial Português
Banco Português de Investimento
Export area
South America, Asia-Pacific, Middle East, North America
Chile, China, Colombia, Iraq, Mexico, United States
Location - EGITRON - Engenharia e Automação Industrial, Lda
Contact people - EGITRON - Engenharia e Automação Industrial, Lda
Eng. António Armindo Oliveira
Manager (Diretor Geral)
Dr. José Leça
Commercial Director/Manager
Key figures - EGITRON - Engenharia e Automação Industrial, Lda
Turnover
Opening hours - EGITRON - Engenharia e Automação Industrial, Lda
Friday
9:00 AM - 12:30 PM
1:30 PM - 6:00 PM
Monday
9:00 AM - 12:30 PM
1:30 PM - 6:00 PM
Tuesday
9:00 AM - 12:30 PM
1:30 PM - 6:00 PM
Wednesday
9:00 AM - 12:30 PM
1:30 PM - 6:00 PM
Thursday
9:00 AM - 12:30 PM
1:30 PM - 6:00 PM
Activities - EGITRON - Engenharia e Automação Industrial, Lda
Producer
Distributor
Service provider
Other classifications (for some countries)
CAE (PT 2008) : Engineering activities and related technical consultancy (71120)
NACE Rev.2 (EU 2008) : Engineering activities and related technical consultancy (7112)
ISIC 4 (WORLD) : Architectural and engineering activities and related technical consultancy (7110)