New product
ATEX compliant standard components for hydraulic systems – from Elesa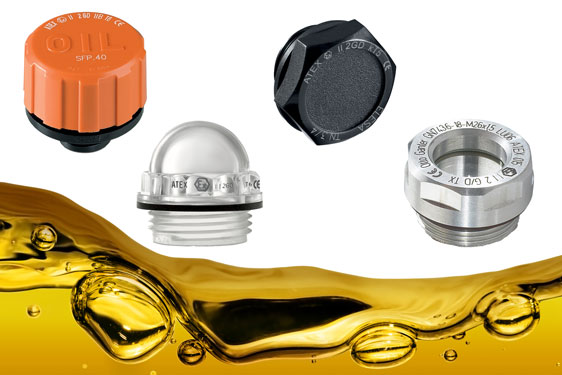 ATEX compliant components
from Elesa ease your pathway to equipment compliance and nurture confidence in the minds of users – so supporting hard won manufacturing reputations.
Elesa's stylish product range of hydraulic components for ATEX equipment includes: plugs, breather caps, breather caps with dipstick, oil level indicators (plastic), oil level indicators, (aluminium) and oil circulation sights.
Coupled with Elesa technical and product support from end to end of the supply chain, it has never been easier to specify ATEX hydraulic accessories with confidence.
Application is expected to include many pumps, anti-spark installations, oil and gas, water and sewage and petrochemical plants, as well as mines and flour mills.