New product
Future Proofing Healthcare IoT with Winmate's Technologies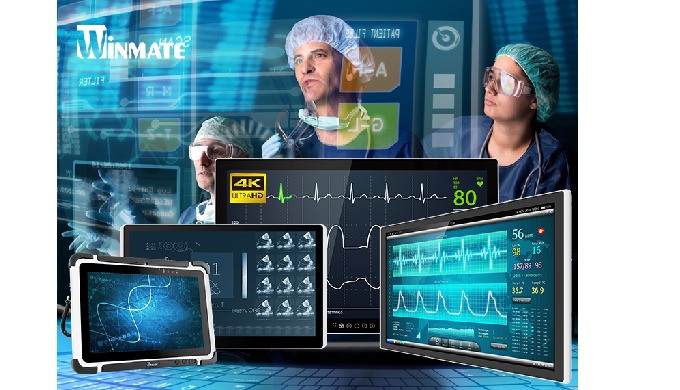 Start date: April 15, 2022 4:00 AM
https://www.winmate.com/Solutions/Healthcare
The global market for IoT in healthcare is constantly growing. This growth is driven by advances in technology and the accelerating adoption of modern healthcare technologies in hospital operations and patient care. Healthcare IoT provides the technologies to improve environment, performance and reliability of healthcare operations transforming and improving the ways that patient care is delivered. Winmate offers medical-grade devices for healthcare applications including medical displays, healthcare rugged tablet computers and customized ODM and OEM service to create your unique healthcare solution.
Surgical and Endoscopy Imaging
The
W32L100-PTA1
,
M320TF
and
M270TF
offer the ultimate healthcare imaging solution – displays with 4K UHD 3840 x 2160 resolution - to achieve faithful representation of surgical images or videos for use in endoscopy and operating rooms.
Founded in 1996,
Winmate Inc.
provides rugged computing devices, Industrial Displays, and embedded solutions for industries operating in challenging environments. Its headquarters in Taipei, Taiwan, has research development facilities and production lines. Today,
Winmate
operates globally with offices and service centers worldwide. Winmate's rugged industrial-grade computing solutions drive the advances in Industrial Internet-of-Things (IoT). Its solutions, such as Industrial displays, Panel PCs, Embedded systems, Rugged tablets, Handheld devices, etc., are being adopted by many industries such as Transportation, Marine, Military, Railway, Oil & Gas, Healthcare, and Field services.
Winmate
also provides product customization and project management services to suit unique customer needs.
For more information, visit
www.winmate.com
.