Best Practices for Clinical Communication and Collaboration
- Service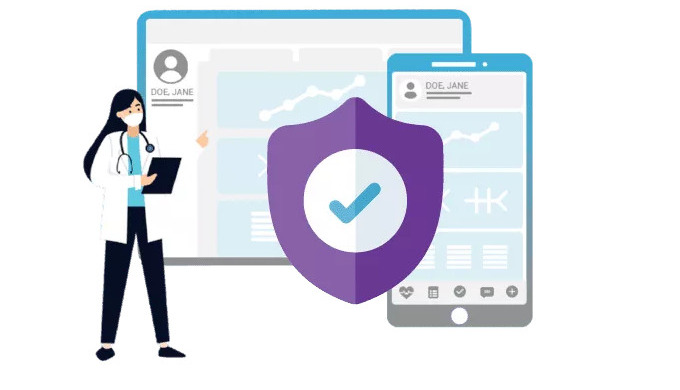 Nurse call alerts, remote monitoring device alerts, and electronic health record notifications are all examples of time-sensitive information that is now frequently transmitted through CC&C solutions.

In the healthcare business, clinical communication and collaboration are becoming increasingly vital. Adoption rates have skyrockete...
Description of the Service
Nurse call alerts, remote monitoring device alerts, and electronic health record notifications are all examples of time-sensitive information that is now frequently transmitted through CC&C solutions.
In the healthcare business, clinical communication and collaboration are becoming increasingly vital. Adoption rates have skyrocketed. As the population grows, so will the number of potential applications. As a result, organizations are becoming increasingly concerned with developing a strategy.
When developing CC&C policies, healthcare systems should keep managing and safeguarding medical devices at the forefront of their minds.
Best Practices for Clinical Communication and Collaboration
It's amazing how small changes can have such a big impact. Patients may die as a result of a breakdown in communication between
Health information exchange
providers and their patients.
Healthcare providers may be able to improve their communication skills with their patients. When people work together, it is easier to share information and coordinate care.
Inventions that can be used
A reliable method of communicating with persons working in the healthcare profession must be available at all times. It is vital for healthcare staff to be able to interact at all times from diverse places and institutions.
It is common to use video, voice, chat, and file-sharing in the cloud. They are simple to use and require little time or effort on your part.
It is vital for everyone to be on the same page
To make it easier for providers to deal with their employees and coworkers, everyone must use the same item.
A provider cannot use one solution while his colleagues and employees use a different one. Using a cloud communications platform that encourages cooperation can assist healthcare professionals in avoiding this issue.
Mobile devices allow Medical Alert System (HEMS) care teams to collaborate
Mobile device support is available on the most popular cloud communication systems. By 2022, the great majority of bedside doctors and nurses will be using mobile devices. Medical personnel, such as radiologists and paramedics, will also utilize mobile phones.
Using cloud-based mobile communications technology, providers may connect with one another while giving care to patients. Patients utilize text texts to speak with their primary care physician about new drugs.
There are several ways to communicate with the medical professionals.
A good cloud communications platform allows providers and members of the care team to collaborate more efficiently.
To begin with, texting may be more handy than calling at times. To begin with, service providers from different eras had distinct preferences. Millennials and Generation Z favor texting and video chatting as modes of communication.
Another issue is that multiple media outlets aid in the dissemination of news. The surgeon wanted to show the patient's primary care physician that the wound had healed. He could show the wound through video conferencing.
HIPAA-compliant HIPAA-protected communications
The HHS Office for Civil Rights levied ten fines for violation with the Health Insurance Portability and Accountability Act (HIPAA) requirements near the end of 2019. The authorities imposed a penalty of more than $12 million.
People who use the Internet to make phone calls are subject to HIPAA regulations. This is true even if the calls are sent electronically. If you employ unsafe collaboration tools, you might lose a lot of money. Using the right cloud communication platform can help you protect your data and avoid HIPAA fines.
Enabling file exchange so that individuals may efficiently interact
A patient's file is useful during team meetings, but it isn't necessary for everyone to see it.
When employing cloud-based communication solutions, all members of a healthcare team may access the same information. You could die, for example, if you prescribe the wrong medication or give too much of it.
How Do You Prepare the Hospital Network for CC&C?
HIPAA-compliant messaging applications have evolved into clinical communication and collaboration (CC&C) solutions that are not all the same. They are all one-of-a-kind in their own way. Do you know what questions to ask when seeking for medical help?
Because clinical communication technologies are continually developing, IT managers have a tough time picking a supplier for them.
A Technical Buyer's Guide has been created to assist you in understanding the CC&C business and what questions to ask potential suppliers during the screening process.
To begin, let's start with something easy. Security-focused chat applications are difficult to differentiate from CC&C platforms. Even if they appear to be comparable, you'll immediately discover how much better the tools are.
Why don't you think about it... When it comes to SMS, the screwdriver is king. There are two types of tools: those designed for a specific purpose and those designed for a more efficient work that integrates a range of tools.
Encrypted communications works precisely as described as long as you utilize a CC&C platform with extra features.
Some healthcare personnel may be concerned that their clinical communication and collaboration (CC&C) tool may become outmoded as their organization and processes evolve. The vendor relationship must be able to grow in order for healthcare IT and clinical management to choose the best CC&C system.
Healthcare firms' software and hardware ecosystems are constantly evolving. The consequences of standardization, optimization, and technology innovation on regulatory requirements, organizational goals, mandates, policies, and guidelines are always changing.
Improved communication and collaboration among health care professionals, allied health workers, and administrators can contribute to better patient outcomes.
These systems aid in treatment coordination, patient safety, and cost savings.
Successful CC&C platform deployments can reduce the amount of software integrations and interoperability concerns with medical devices.
If the proper solution is used, the cost of setting up and maintaining a computer will be reduced as well.
When the time comes to go live, you'll want a vendor who will stay in touch with all of your key stakeholders. This is the most compelling reason to seek out a mentor who is personally invested in your success.
A continued vendor relationship demonstrates how data and analytics can enhance operations and increase income.
Here are some questions that you could ask to your potential vendors:
How will you train your end-users and amins?
Can you come to your client's place? Or you do all of the services remotely?
Are there any explanatory files, manuals, or intstructional videos?
Are you providing the trainer's training service as well?
What levels of your support in the implementation?
Price of the Service
Price not indicated
I want to get more details about the product