COOLANT TANK CHIP CLEANER / MST Co., Ltd.
- Product
Gyeongsangnam-do -
South Korea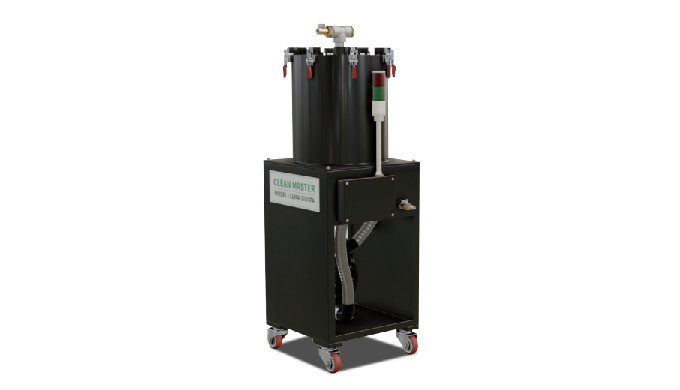 It is a product that can clean the cutting oil tank chip using only pneumatic pressure without electricity. It's always circulating.

Characteristics (CLMA-200SP)
1. Cleaning is possible even when the processing equipment is in operation.
2. Stainless steel mesh filter. use it semi-permanently.
3. It is convenient to di...
Description of the Product
It is a product that can clean the cutting oil tank chip using only pneumatic pressure without electricity. It's always circulating.

Characteristics (CLMA-200SP)
1. Cleaning is possible even when the processing equipment is in operation.
2. Stainless steel mesh filter. use it semi-permanently.
3. It is convenient to discharge chips from the filter.

CLMA-200SFA
Pneumatic pressure required for supply. : 5~6 bar
Processing flow. : Under 100 LPM
Price of the Product
Price not indicated
Category of the Product