High tech digital inkjet printing machine for very fast printing on panels and flat materials with UV ink​ | FP of AROJA XORFEX, s.r.o.
Product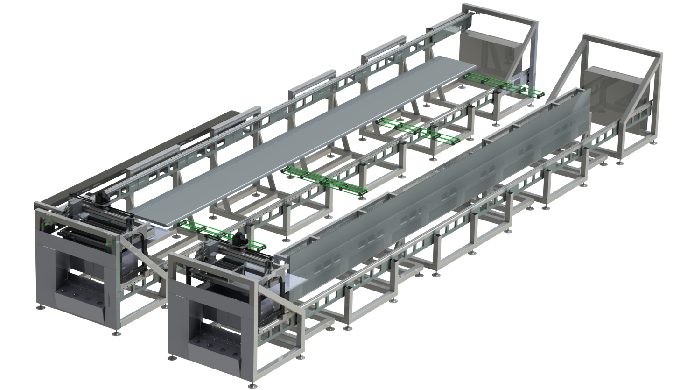 DESCRIPTION
■ The extreme speed of printing on large-format materials in very high optical resolution.
■ The machine is adjustable for a printing width of up to 1100 mm and lengths of up to 10 000 mm.
■ Automatic tilting of panels for printing on edges.
■ Print in the CMYK color configura...
Description of the Product
DESCRIPTION
■ The extreme speed of printing on large-format materials in very high optical resolution.
■ The machine is adjustable for a printing width of up to 1100 mm and lengths of up to 10 000 mm.
■ Automatic tilting of panels for printing on edges.
■ Print in the CMYK color configuration extensible to additional color channels (White, Varnish, Spot color)

TECHNICAL DATA
■ Print resolution: 360 x 360 dpi
■ Optical resolution: 2160 x 2160 dpi
■ Dimensions of the panels: up to 1100 x 10 000 mm (dimensions are adjustable according to customer's requirements)
■Electric energy consumption: 7,2 – 10,9 kWh
■ Activation of ink: UV lamp / UV LED lamp
■ Automatically adjustable printing height 0 – 70 mm
■ Check of panel placement before printing
■ Automatic detection of the beginning of a panel and its length
■ Automatic tilting of a panel for printing on the edge
■ Operating software AXprint
Price of the Product
Price on request
Characteristics of the Product
Type

Flat printing

Model

FP
Category of the Product