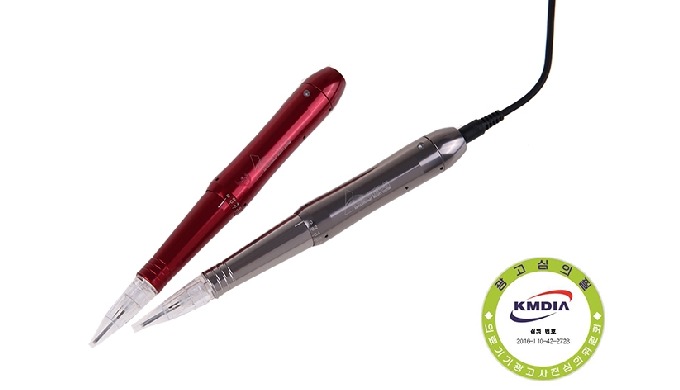 DMD-H is a hand-piece type automatic device for mts and permanent makeup.
This device has a technique which employs tattoos (permanent pigmentation of the dermis) as a means of producing designs that resemble makeup, such as eyelining and other permanent enhancing colors to the skin of the face, lips, and eyelids. With patented structure, and
Description of the Product
DMD-H is a hand-piece type automatic device for mts and permanent makeup.
This device has a technique which employs tattoos (permanent pigmentation of the dermis) as a means of producing designs that resemble makeup, such as eyelining and other permanent enhancing colors to the skin of the face, lips, and eyelids. With patented structure, and developed the program and special fixing tips, user don't need to be worry for "damage" on the skin and no scar on the skin. It makes the result what you want.
Needle length is adjustable from 0.2mm to 2.0mm and ir's RPM range is 4000~6400.
Technical Details
Needle adjustment : 0.2mm ~ 2.0mm(adjustable)
RPM : 4000-6400
Weight : 64g
Electrical characteristic : 220VAC, 60Hz
Adaptor output : DC 6V, 1A
Certificate : CE, KFDA
Category of the Product