RAIL INDUSTRY CASTINGS
- Product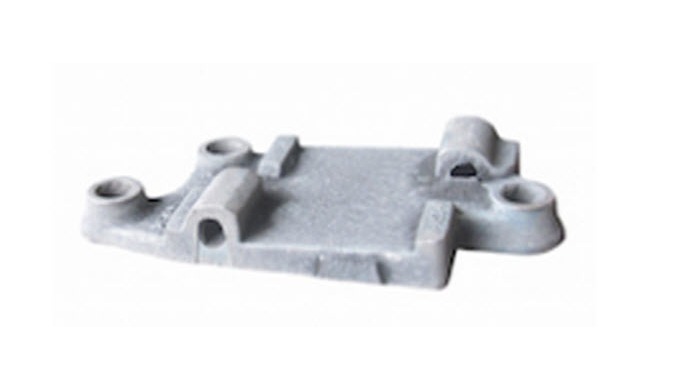 Thomas Dudley's UK cast iron foundry division is vastly experienced in designing, manufacturing and supplying high quality grey iron, SG iron, ADI and SiMo components to casting machinists nationwide and overseas.
Firstly, our two West Midlands foundries offer a choice of Disamatic, Kunkel Wagner and airset moulding lines and the ability to s
Description of the Product
Thomas Dudley's UK cast iron foundry division is vastly experienced in designing, manufacturing and supplying high quality grey iron, SG iron, ADI and SiMo components to casting machinists nationwide and overseas.
Firstly, our two West Midlands foundries offer a choice of Disamatic, Kunkel Wagner and airset moulding lines and the ability to select the perfect production platform for each project.
As one of the UK's most technically advanced cast iron foundry manufacturers, we invest heavily in our facilities and people. As such, we are able to provide the complete service and allow casting machinists to select as much engineering support as they need.
Our design department uses SolidWorks 3D software to configure casting designs that optimise both production efficiency and casting quality. We are equally experienced in working with existing casting where required.
Patterns and cores can also be designed in-house and our cutting edge warehousing, stock control and barcoding capabilities allow us to manufacture castings in the most cost-effective batch quantities, store on-site and call off and deliver to casting machinists to support any given production schedule.
Furthermore, castings can be reassuringly despatched from stock within 24 hours to provide unrivalled continuity of supply.
ATAS facilities and stringent quality control procedures meanwhile offer assured casting integrity and consistency.
For more information visit -
https://www.thomasdudleycastings.co.uk/industries-sectors/rail-industry-castings/
Price of the Product
Price not indicated
Category of the Product
I want to get more details about the product
Company catalogues - Thomas Dudley Foundry Ltd

QUALITY ASSURED IRON CASTINGS (English)
24 pages

UTILITY CASTINGS RANGE PRODUCT SPECIFICATION GUIDE (English)
44 pages