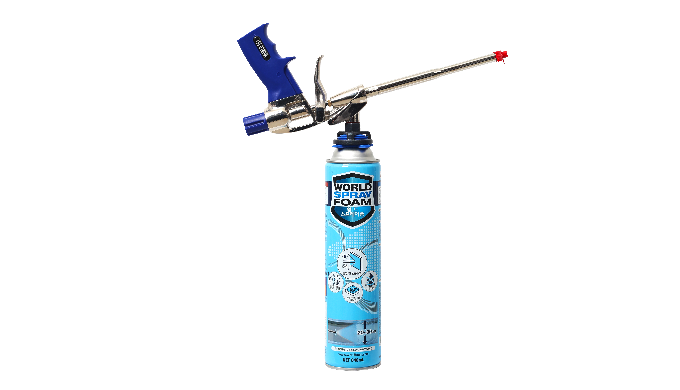 World Spray Foam sprays widely so that it is possible to spray wide area in a short time. It can be applied by interior work, flooring work in gymnasium or others, prevention of noise transmission between upper and lower houses in apartment, etc. So, it allows for insulating large areas and many standard and non-standard areas. It has high insulati
Description of the Product
World Spray Foam sprays widely so that it is possible to spray wide area in a short time. It can be applied by interior work, flooring work in gymnasium or others, prevention of noise transmission between upper and lower houses in apartment, etc. So, it allows for insulating large areas and many standard and non-standard areas. It has high insulating and preventing condensation effect through airtight construction.
Price of the Product
Price not indicated
Technical Details
Working Temperature : +5°C~+30°C (Optimal +20°C)
Thermal Resistance(after curing) : -30°C ~+80°C
Density : 20kg/m3 or more
Thermal Conductivity : 0.020~0.040 W/m.k
Water Absorption : 0.1~3.0g/100cm2
Tack Free Time : 5~10min
Cutting Time : 40~60min
Full Cure Time : 24 hours
Fire Class : DIN 4102 B3(self-extinguishing)
Yield : 2~3m2
Storage Life : 12 Months
Category of the Product
Ask for a quote
Company catalogues - Hamil Selena Co., Ltd.