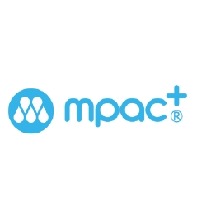 mpacplus
Cooling Vest, Neck Cooling Tube / beauty puff / waterproof Mobilephone pouches / Face Mask
Contact - mpacplus
#102, 55, Wangsan-ro 22-gil, Dongdaemun-gu
Seoul 02585
South Korea
Ask for Info - mpacplus
Legal information - mpacplus
| | |
| --- | --- |
| Nature | Headquarters |
| Year established | 2015 |
| Activity | |
| Corporate capital | 100,000 USD |
| Co.Registration No | 756-88-00061 |
| No employees (address) | 15 Employees |
| No employees | 15 Employees |
| Kompass ID? | KR123151 |
| Kompass member for | + 3 years |
| Membership | Booster International |
Presentation - mpacplus
Neck Cooling tube, cooling vest, cooling jacket, Face Mask, Smartphone waterproof case, Touch screen, underwater touch, World unique, Microcell, silicone, puff, makeup, Deodorant, mosquito repellent, anti-mosquito, neck cooler, mask, fashion mask, waterproof smartphone case, waterproof mobile case, dry waterproof bag,anti-water pressure for smartphone, water register products, general waterproof pack,air-permeable film, harmless ingredients to children, enable touch in underwater, nontoxic waterproof products
# Company Introduction
mpacplus Co., Ltd. develops and manufactures high-frequency wave bonding related products such as -Waterproof cases for smartphones, Air fresheners(Anti-mosquito), Shoe deodorants, Microcell Makeup puffs, Neck Cooler, Body cooling vest, Face Mask- on the basis of our 35 years of high-frequency wave bonding technology and liquid filling technology since established in 1985.
- We successfully developed nature-friendly fishing sinkers in 2002, mini-albums for cell phones in 2008, bracelet type anti-mosquito repellents in 2009, waterproof pouches for a smartphone in 2015, neck-wearable cooling tubes in 2017. All of these were the world first developed by Mpacplus and subsequently carried over to the makeup silicone makeup sponge with localized technology.
# Main Products
1. Neck Cooling Tube, Body cooling vest, Seat cooling pad
2. Underwater Touch screen waterproof Mobilephone pouches
3. Beauty Microcell Makeup Puff
4. Shoe(Foot) Deodorant patch
5. Mosquito repellent Air Fresheners
6. Face Mask, etc.
# Strength
1. Production of High quality & Unique & world-First items
2. Long historical business career since 1987.
3. Many kinds of patents/Technologies
# Video
https://www.youtube.com/channel/UCgGeTft7KmL2s5ybJMr1VlQ/videos
Company catalogues - mpacplus

Seat Cooling Pad (English)
1 pages

mpacplus Product Brochure (English)
29 pages
Company's Videos - mpacplus
General Information - mpacplus
Certifications
| | |
| --- | --- |
| Type: | ISO9001, China and USA Certificates |
Export area
Asia-Pacific, North America, Middle East, West. Europe, Africa
Japan, Canada, United States, United Arab Emirates, Poland, South Africa
Brands - mpacplus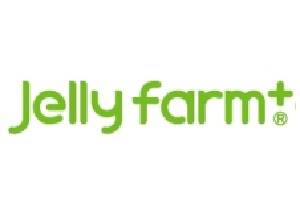 jellyfarm+
Cooling Vest, Neck Cooler (Body Cooler)
Virus Patch / SF6 Soft Fit mask - Light, soft, stylish fashion mask
Beauty Makeup Microcell puff
Shoe Deodorant Patch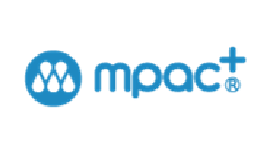 mpac+
Waterproof pouches for smartphone

Kwang Oh Son
CEO - Chief Executive Officer
Ms. Dahae Wi
Market Research Director/Manager
I WANT TO GET MORE DETAILS ABOUT THE OFFER mpacplus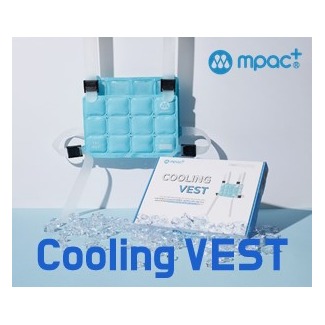 Buying Product Samples Online
From Sep 26, 2021 to Sep 26, 2022
kompassmall.com
Are you interested in our products?
Please order product samples by online mall.
News - mpacplus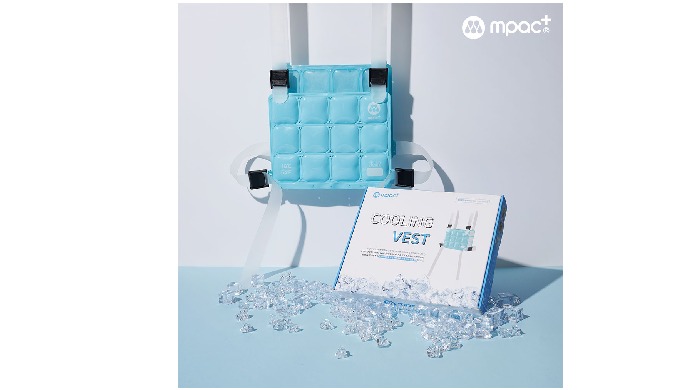 Date: July 27, 2021 5:04 AM
End: July 27, 2022 5:04 AM
* Manufacturing country: South Korea
* Manufacturer: mpacplus Co., Ltd.
* Material : TPU, Refrigerant
* Color: 18℃ Blue, 28℃ Black
* Size(W)x(D)x(H): One side 245 x 200mm, String length: 500mm
* Weight: 600g
* HS Code: 6307.90-9000

[Product description]
1. Recover high body temperature to normal by wearing it on the chest and back of the body
2. It's all-in-one, not detachable, so it can be used conveniently
3. Nontoxic TPU material that does not irritate the skin and has strong durability
4. Can be used 10,000 times repeatedly and is semi-permanent
5. Adjust to fit your body with a shoulder and bust belt
6. Cooling time 18℃ about 8 minutes,28℃ about 6 minutes(Based on 4 degrees standard)

7. Duration time 18℃ about 1hour 30 minutes, 28℃ about 2hour 30minutes

8. Useful for person who enjoy indoor and outdoor sports activities, medical staffs, chefs and construction workers
New product
Waterproof Dry bag(3,6,9Liter Bag)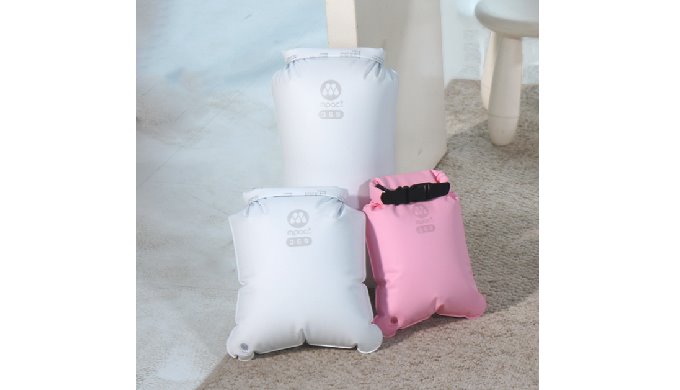 Date: July 15, 2019 3:00 PM

-Multi-purpose and volatile bag for 4 seasons.
- Waterproof 10M/ 3hours: IPX8.
-Weight : Too light & easy to carry and store(3L:106g, 6L:131g,9L:160g).
-Simple, flat type & trendy design
-Bag in the bag for travels.
-Good touch feeling with PVC+TPU materials
-Wrinkleless and soft eco-friendly materials.
-Clothes/wallet & personal items can be stored in.
-Usable with air infilated as cushion, pillow and safety/survival tube when emergency.
-Usable as water bag when needed.
-Good for camping, rafting, Kayak and other outdoor water activities.
-KC Certificate(safety test for kid from hazardous substances).
Various colors,
Activities - mpacplus
Producer
Distributor
Service provider
Main activities within the Kompass classification
Secondary activities within the Kompass classification